Affordable
Standard and affordable luxury Morocco tour packages.
100% Locals Experts
The Morocco Shining Tours team is made up of local expert tour guides.
Customized
We offer customized tour services throughout the year in Morocco.
About Morocco Shining Tours
We are a nearby trip specialist  Agent who offers you the best tweaked and guided Tours to explore Morocco such as Marrakech Tours, Fes Tours, Casablanca Tours, Agadir Tours, Ouarzazate Tours, Morocco Desert Tours to Erg Chebbi Merzouga Desert, or to Erg Chigaga Desert with camel treks for people and gatherings, likewise sorting out Excursions day or day trips…
We are helping tourists in praising the cordiality and culture of Morocco by having a noteworthy experience. We are resolved to surpass the desires of clients by conveying to them an unforgettable experience that they would appreciate for a lifetime. We are always engaged with charming the voyages for gathering the necessities and interests of our customers. Morocco Shining Tours is here to make your movement experience fun and straightforward.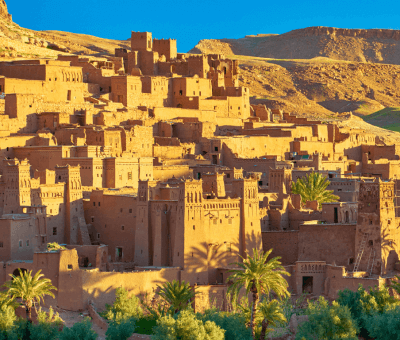 Private Or in Groupe
Make the distinction between an average vacation and an exceptional one by hand-selecting the finest alternatives accessible via us or our local partners. Call us for more details.
Many Tour packages
No matter what your interests are, our specialists will combine activities into your itinerary that correspond to how you want to experience Morocco.
Best Services
We do not add extra hidden expenses. All excursions include of travel authorisation, lodging, and food. There are no hidden charges.
Super Fast Booking
During your holiday in Morocco, assistance is always accessible. There is always a member of staff available 24 hours a day, seven days a week.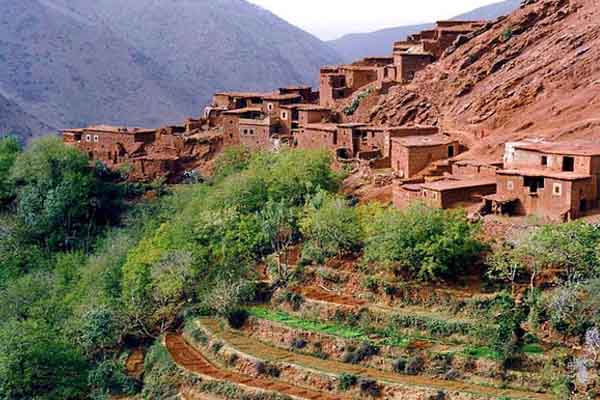 4 Days Tour From Marrakech To Sahara
You will experience the breathtaking Atlas Mountains during your 4 days from the Marrakech Desert Tour to Merzouga. You will also ride a…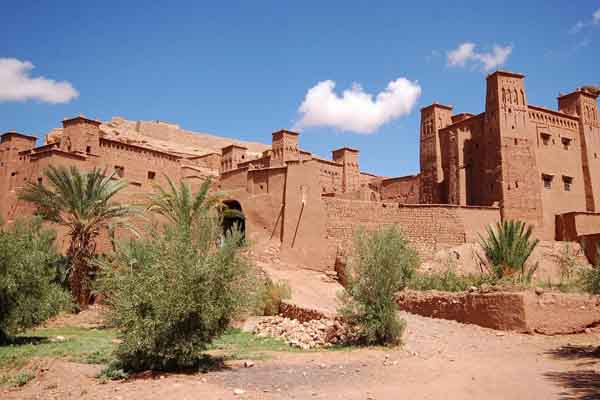 3 Days tour Marrakech Desert Trip
Our company, Morocco Shining Tours, arranges a 3-day desert tour from Marrakech to Merzouga, which is the most well-known desert activity offered by Marrakech.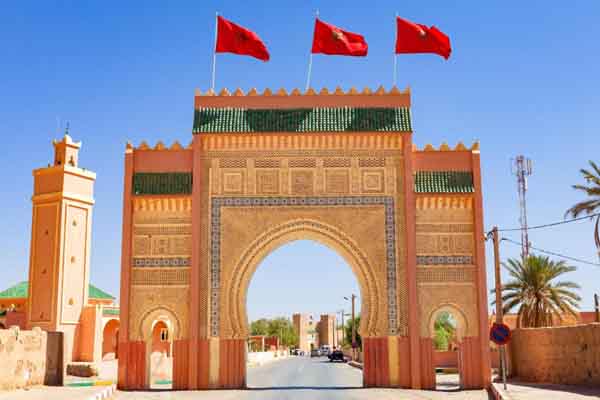 5 days Marrakech to Fes desert Trips
You will visit the Erg Chebbi Dunes and some other fascinating and memorable locations during a Perfect 5 days from Marrakech to Fes…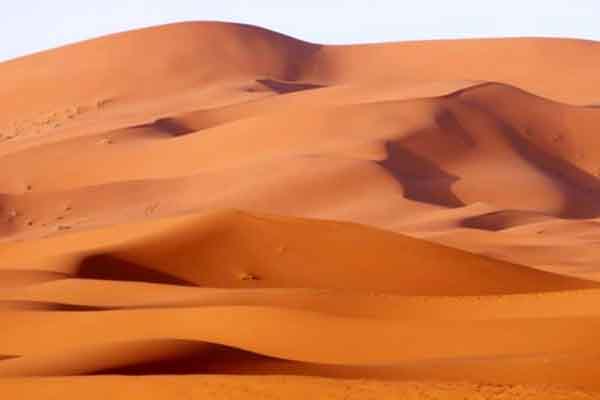 2 days tour from Fes to Merzouga
If you only have 2 days in Fes, we invite you to take a private 2 Days tour from Fes to Merzouga that passes through the Atlas Mountains, Palm Groves, and the…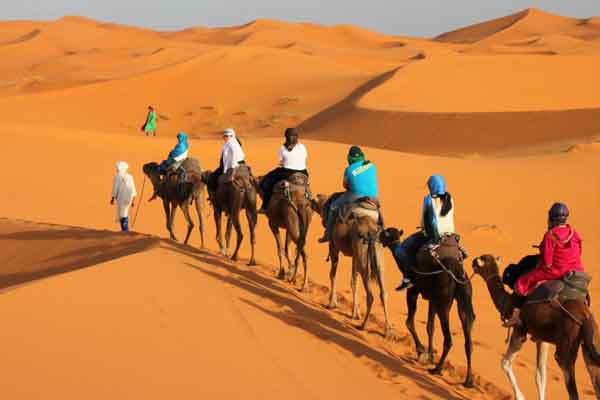 3 Days Fes to Marrakech desert tour
Join our 3 Days from Fes to Marrakech desert tour to visit both cities while traveling through Merzouga (Erg Chebbi). You have the chance to see the Atlas…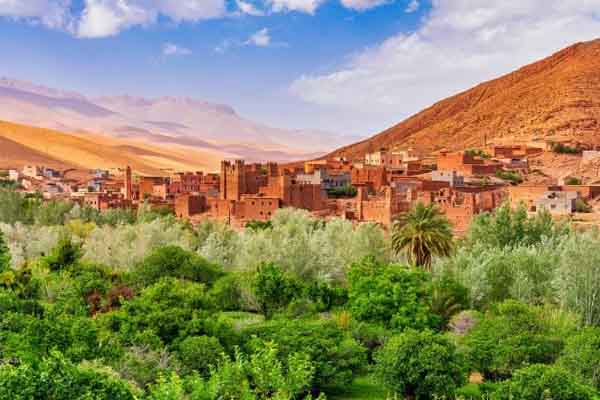 4 DAYS TOUR FROM FES TO MARRAKECH VIA DESERT
The 4 days tour from Fes to Marrakech via Desert Merzouga is the ideal Fes to Marrakech itinerary includes stops in Azrou, the Merzouga Sahara…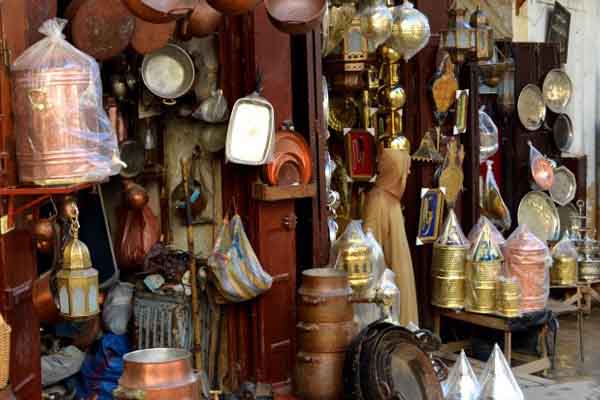 15 DAYS FROM CASABLANCA TO MERZOUGA DESERT
This 15 days from Casablanca assures you won't miss any of the important places, including the Imperial Cities of Marrakech, Fes, Rabat, and Meknes. It combines…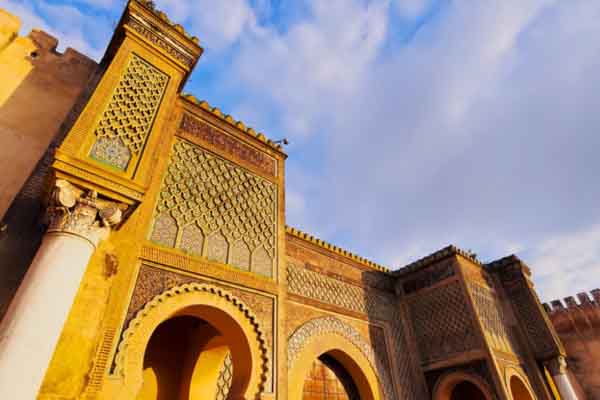 10 DAYS DESERT TOUR FROM CASABLANCA
On this customized 10 days tour from Casablanca, you can experience the finest of Morocco without having to deal with using a rental vehicle or figuring out public…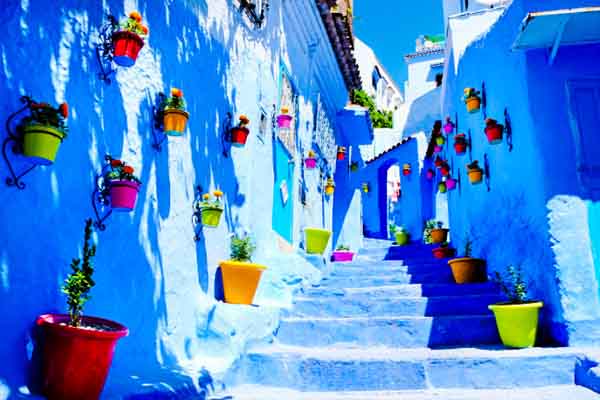 7 Days Desert Tour From Casablanca
The opportunity to see Rabat and Casablanca landmarks is provided by the 7 days desert tour from Casablanca. A private tour of Chefchaouen, Fes, is available…
Our priority
Our crew is ready to assist you at any Moroccan airport departure point. We try our best to make your stay as comfortable as possible, thanks to our expertise and skilled team. The majority of our crew has been active in tourism for several years, which has caused them to take it to heart and positions us as competent operators in Morocco.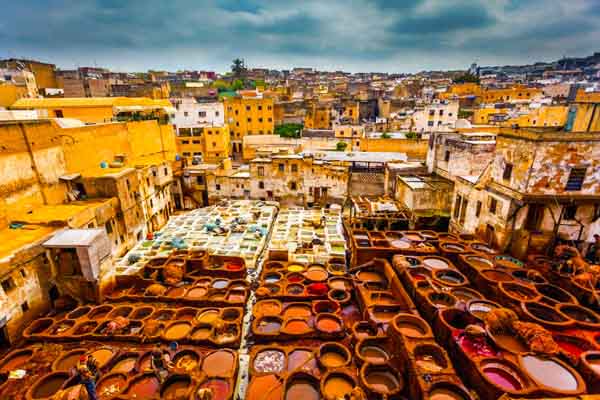 Fes is a UNESCO World Heritage Site and is also regarded as one of Morocco's most ethereal and sacred cities. It has been at the heart of Moroccan…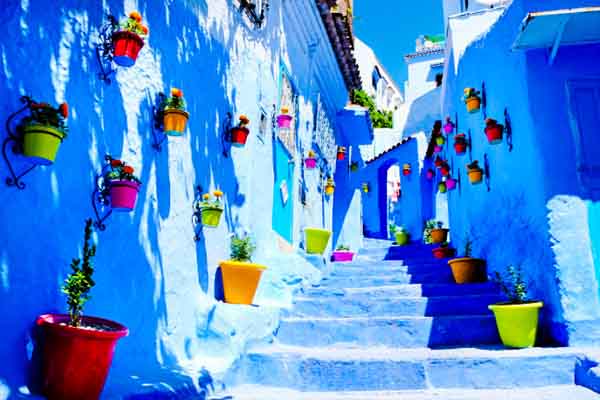 Exploring the picturesque excellence of the Rif Mountains and Chefchaouen on a whole expedition from Fes. Have a daily basis outing to Chefchaouen…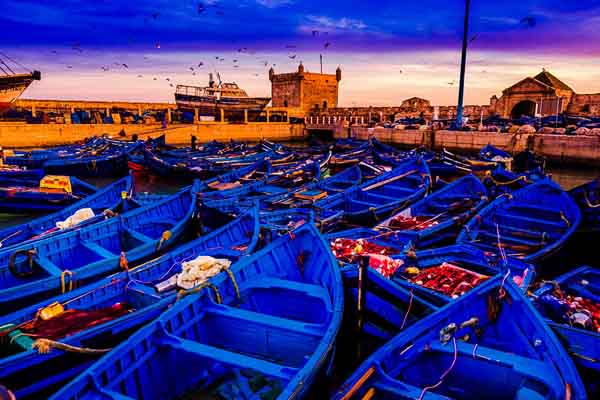 A 1-day trip to Essaouira from Marrakech will allow you to explore the fantastic seaside town of Essaouira, and visit the traditional port,…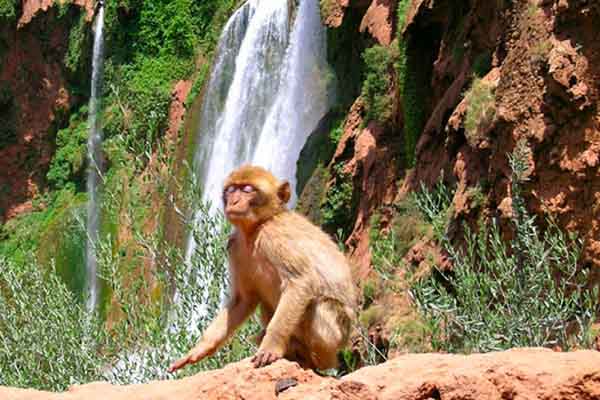 The Ouzoud waterfalls tour is one of the standard tours from Marrakech. The fascinating nature is all around…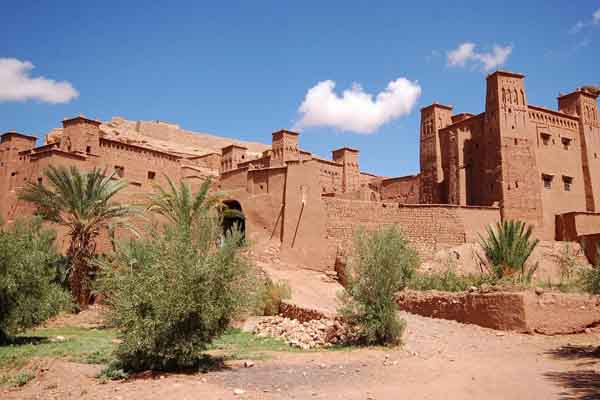 Ait Ben Haddou is the most all-around saved and delightful Kasbah in Morocco, it's increasingly similar to an accumulation of little Kasbahs…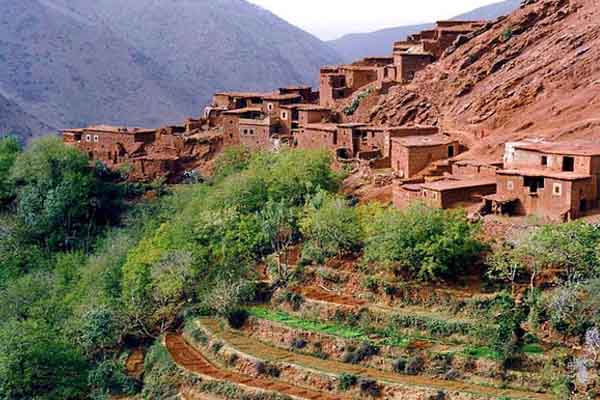 Ourika Valley could be a charming town where many walks and treks happen. the typical mountain trek which prompts…
Magical Morocco We had a memorable 4 days and 3 nights booking with Morocco Shining Tour! They gave us what is suitable for our itinerary and have seen the best Places Morocco could offer. We enjoyed our Riads as well as they made sure that we have a great place to stay. I also want to commend our driver and guide Moubarak who made the trip comfortable and safe for us. Sure it was a memorable trip for us. We highly recommend Morocco Shining tours for future visitors of Morocco!Mikee & Nicole
The best trip we had!!! We had a 6 days trip with morocco shining tours and it was the best trip we had ever!! The experience of people in morocco shining tours is amazing.. They prepare for us a full program (marrakech, essaouira, ourzazate, sahara desert, ait ben haddou, rose valley, toudra valley) with the best accommodations and the most comfortable transfer!! People are professional and of course without our driver Moubarak which is one of the best people we met, not only our driver but he became a friend of us, he makes our trip even more enjoyable and funny!! I truly recommend the Morocco Shining Tours! And for sure we are coming back again to Morocco and booked again with them!
Morocco 6 days trip We did a tour to Morocco, it was very amazing, Hassan is an honest guide and knowledgeable at the same time, he showed us every simple detail about each city we reached , I and my boyfriend, booked 6 days trip with a Morocco Shining Tours. It is a perfect agency, the most thing that I like is that they respect time if they say 7:00 is 7:00 not 7:10or something else. Thank you for hosting, hope we will visit back soon.
We just finished our trip with Morocco shining tours, it was memorable trip We just finished our trip with Morocco shining tours, it was memorable trip, we had enjoyed ourselves too much, our guid Hassan was really kind and helpful. We saw the Desert of Morocco it was a magical place to spend the vacations, because its weather is so suitable not cold and not hot. I really recommend this company for the ones, who are interested to see Morocco. Thank you for everything you provided us with.
the best experience of my life We had a trip to Morocco few months ago ,it was a perfect tour ever , coz we have enjoyed it well , we liked everything concerning the people , amazing views . And the most important thing was about the food we have eaten Moroccan couscous and tajine they were delicious. Thanks Hassan for everything. Highly recommended 👍💕💕💕💕💕
The epic trip I had a 4days trip with Moroccoshiningtours, it's an amazing agency with a great experience in organizing their things concerning time of meeting and the car was very comfortable also the guid/driver was friendly and kind a the same time . I started my trip from fes to the sahara desert , ending in Marrakesh. All the things were super I have seen monkeys in the cedar forest and the dunes in the Sahara desert Merzouga, also I ride camels and whenever , I want to stop to take some pictures the driver won't say no , he was very patient. thanks for everyone.
Excellent trip My friends and I did a 3 days private tour from Marrakesh to Sahara desert then back to Fez. It was a great trip with our guide Hassan, he explained us many things about Morocco , its culture, its costums and its way of living. We did enjoy the views of the High Atlas mountains passing through many traditional Berber villages arriving to Dades Gorges where we spent our first night in a lovely Riad. Then, in the morning we continued our journey to Sahara desert where we had the chance to ride camels and spent the overnight in an equipped camp and the diner was served there. In the last day after a stunning sunrise and a great breakfast we went to Fez. In our road to this colorful city we passed through the middle Atlas mountains, Midelt, Azrou and its forest then to Ifran arriving to Fez in the evening. Thank you so much guys for all the beauties you shared with us. Everything was just excellent. Highly recommended for you travellers!!!
Inmejorable Empresa joven y muy fiable.Hice con ellos una excursión desde fez hasta chaouen y la experiencia fue maravillosa.Puntualidad, simpatía, ganas de agradar y nos explicaron mucho de su cultura y su país.100% recomendables.Ojalá algún día pueda volver a contar con ellos para conocer algo más de sus preciosos paisajes
Better experience ever!!!! I took a tour with Morocco Shining Tours to visit Chaouen from Fez and the experience was amazing. They were really punctual, waiting for me at the exactly time we agreed. The communication with Hassan through Instagram and later through WhatsApp what's perfect. The car was really comfortable, the guys were explaining to us a lot of details about their country and culture. They gave us free time in Chaouen and then we met easily.Really, if I can visit Morocco again for sure will be with them.Thanks Hassan for your time, your patience and your professionality.
The stunning trip! I really get impressed by the Moroccan culture. It's an amazing one because people there are living an easily life with simple material. Especially in the southeast of Morocco. In Rissani for example people are selling simple things to get an amount of money. Also i liked the Sahara desert, because we experienced many new things. For instance we have spent our night between the dunes in what they call Bivouacs. We spent a joyful night there listening to music and dancing with friends. Thanks for everyone. I recommend this company to travelers who wanna explore Morocco.
Frequently Asked Questions:
IS MOROCCO A SAFE COUNTRY?
This is a fascinating Morocco Travel Frequently Asked Questions subject. Morocco is a safe destination for international travelers. Nonetheless, pickpocketing could occur in crowded public areas such as marketplaces, and violent crimes are uncommon in Morocco.
You must be aware that cities have tourist police personnel.
WHEN IS THE IDEAL TIME TO GO TO MOROCCO?
The ideal season is April. Spring, from March to May, or fall, September to October. The weather is pleasant and warm. It is not like winter's freezing weather and snow or summer's unbearable heat. Nonetheless, coastal parts are accessible throughout the year.
IS THERE AVAILABILITY OF VEGAN FOOD IN MOROCCO?
Moroccan cuisine is one of the most well-known cuisines in the world. It is inspired by and combines Amazigh, Arab, Andalusian, and Mediterranean culinary traditions. So, you may anticipate a variety of delectable vegetarian meals, including Tajine, couscous, soups, and salads…
WHAT KIND OF ACCOMMODATION DO YOU USE?
We often provide 2, 3, and 4-star riads, auberges, and hotels in Medina. Several hotels provide dinner as well as a full breakfast. Moreover, we employ authentic mud kasbahs. Several of them feature wood-burning fireplaces, air conditioning, dining salons, and rooftop patios. They are excellent and comfy but tend to be chilly during the winter in mountainous or arid regions at higher elevations. In the medieval medinas of Marrakech, Essaouira, and Fes, we stay in Riads that was remodeled from traditional Moroccan homes. In addition, we use contemporary lodgings in places such as Casablanca.
WHAT IS THE MOROCCAN CURRENCY? AND CAN I USE DOLLAR/EURO?
The currency of Morocco is the Dirham (MAD). And both dollars and euros are accepted in Morocco. Several restaurants, bars, and cafés take credit cards, whereas other stores only accept cash and MAD. Thus, we advise you to use an ATM upon arriving at the airport and/or in other locations in order to be well prepared for any emergency expenses.
Bring your dream to life.
Book, join, and create your own memory with